Dr. Imran Pirwany
Medical Director
Dr Pirwany has over 30 years of experience in the field of reproductive medicine and infertility.
Following his postgraduate training in obstetrics and gynaecology from UK, he trained in reproductive medicine at Universities of Glasgow, and Leeds, UK, and at McGill University, Montreal, Canada.
He had the privilege of working with some of the most influential figures in the field and gained a wealth of knowledge and expertise along the way.
He furthered his interest in reproductive hormones and polycystic ovary syndrome (PCOS) and authored several papers in peer reviewed journals. He defended his thesis at the University of Leeds.
In recognition of his work, he was also awarded the Presidents Presenter Award from the Society of Gynaecological investigations – one of the most coveted awards in gynaecological research for his contribution to his work in patients with PCOS. He continued his research interest at McGill university, where he pursued his interest in in vitro maturation of oocytes, and ultrasound monitoring of patients undergoing infertility treatments.
He was awarded the Fellowship of the Royal College of Obstetricians and Gynaecologists of UK for his clinical and research contributions.
Realizing the need for personalized approach in what is an emotional, vulnerable, and financially challenging journey to parenthood, he started Oasis Fertility Centre in Calgary, with the aim of providing highest clinical success rates in a supportive environment. Indeed, Oasis Fertility Centre has one of the most technologically advanced IVF labs in Canada.
His goal is to help his patients to achieve their goal of starting a family.
Pirwany IR and Mahmood TA; Audit of Infectious Morbidity following Caesarean Section in a District General Hospital. J Obstetrics and Gynaecology. 1997; 17 (5) 439-443

Pirwany IR and Boddy K; Colo-colic fistula – complication of 'lost' Intra-uterine Contraceptive Devise. Contraception. 1997; 56 (5): 337-339

Sattar N, Pirwany IR, Greer IA. Gibson J, and Wallace M. Leptin levels in pregnancy: a marker for fat accumulation and deposition? Acta Obstetrica Gynecologica Scandinavia. 1998; 77(3): 278-283.

Pirwany IR, Yates RWS., Cameron IT, and Fleming R. Effects of the insulin sensitising drug metformin on ovarian function, follicular growth and ovulation rate in obese women with oligomenorrhoea. Hum Reprod 1999;14: 2963-2968

Pirwany IR, Fleming R, Greer I, Packard C, and Sattar N. Lipids and lipoprotein subfractions in women with PCOS: relationship to metabolic and endocrine parameters. Clin Endocrinol (Oxf) 2001; 54: 447-453.

Pirwany IR, Sattar N, Fleming R, Greer I, and Wallace M. Circulating leptin concentrations and ovarian function in polycystic ovary syndrome. Eur J Endocrinol 2001; 145 (3): 289-294.

Pirwany IR, Sattar N, Greer I, Packard C, and Fleming R. Effects of supraphysiological concentrations of oestradiol upon lipoprotein profiles, and lipid subfraction distributions in postmenopausal women. Hum Reprod. 2002; 17(3): 825-829.

 

Child TJ, Sylvestre C, Pirwany IR, Tan SL. Basal serum concentrations of oestradiol and FSH are predictive of outcome in women undergoing in-vitro maturation of oocyte treatment. Hum Reprod. 2002;17:1997-2002.
 Pirwany IR, Fleming R, Tulandi T, Tan SL. Metformin: a panacea for women with PCOS?  http://www.ferti.net.  September, 2001.
 Sammour A, Pirwany I, Usubutun A, Arseneau J, Tulandi T. Correlations between Extent and Spread of Adenomyosis and Clinical Symptoms. Gynecol Obstet Invest 2002;54:4213-6.
 Pirwany IR, Phillips S, Kelly S, Buckett W, Tan SL. Reproductive performance of couples discordant for hepatitis B and C following IVF treatment. Journal of assisted Reproduction and Genetics. 2004; 21(5): 157-161.
 Pirwany IR and Tulandi T. 

Laparoscopic treatment of polycystic ovaries: is it time to relinquish the procedure? Fertil Steril 2003; 80(2):241-251.

 

Pirwany I, Wood S, Skiffington J, Metcalfe A. Impact of Provider Payment Structure on Obstetric Interventions and Outcomes: A Difference-in-Differences Analysis. J Obstet Gynaecol Can. 2020;42(7):874-880.

 

Book Chapter: Child TJ, Pirwany IR, Tan SL. Techniques for In-Vitro Fertilization. In Good Clinical Practice in Assisted Conception. Ed. Serhal & Overton. Cambridge University Press.

 

Book Chapter: Pirwany IR, Rowe T. Contraceptive preparations and the Abnormal Menstrual Cycle. In: The abnormal menstrual cycle. Ed Rees, Ravnikar & Hope. Parthenon Publishing, Oxford.
Male reproductive specialist and Urologist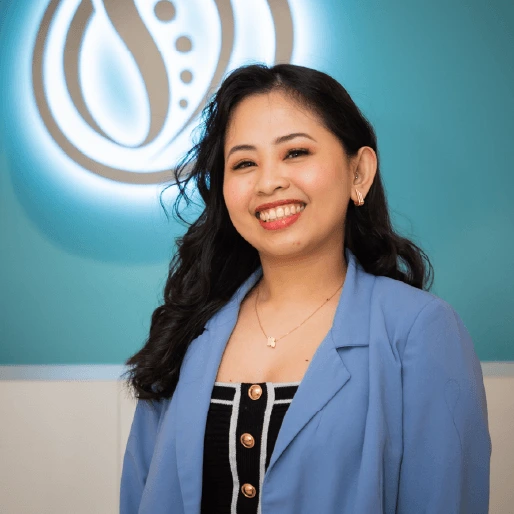 Clinical Care Coordinator
Medical Device Reprocessing Technician
Medical Device Reprocessing Technician
Medical Laboratory Assistant